Computer Science Taster Course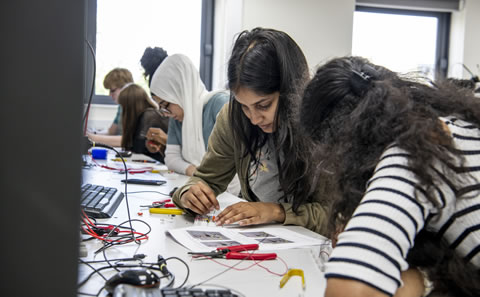 If you love maths, technology or science, this course will enable you to apply your skills to electronics. You will work in groups, investigating and designing solutions to real-world problems
On the Electronics Taster Course you will have the opportunity to (virtually) live life as a university student and enjoy a busy programme:
Try your hand at real experiments 
Learn about our teaching and research from our globally renowned lecturers
Get to know our current students (virtually)
Virtually meet fellow students
No previous experience of electronics is needed as you will have lots of mentoring. However, if you already have good skills in these subjects you will get the opportunity to extend these skills and apply them to new problems.
What is Computer Science?
We use computers in every area of our lives; but getting computers to do what we want them to do requires specialist expertise and knowledge. Computer science is a problem solving science, modelling and analysing problems and providing solutions in engineering, health care, business and industry.